About Us
Whats our Story?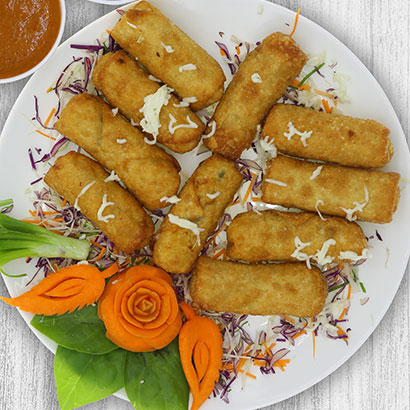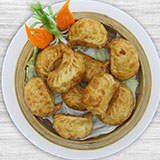 It Started, Quite Simply, Like This...
Adyar flower drum is an 100% Vegetarian restaurant.
We consider the ethical reasons the most important of all for becoming and encouraging vegetarianism .The beginning of ethical vegetarianism is the knowledge that other creatures have feelings, and that their feelings are similar to ours. this knowledge encourages one to extend personal awareness to encompass the suffering of others. We serve Chinese and Thai food. We also do have vegan and Jain options.
Order Now
See the Menu!
"U love it and it makes you feel that you are in China. The music which they are plaving in the background is awesome"

Antony Vijav
"Would love to comeback to try more. Portions are fir 2 or more people so could not try out many things. Loved the bamboo shoot soup."

Vijaygopal R
"I visited the flower drum on this valentine's day. It is located on the 4th floor. A very good option for Chinese and Thai restaurants around Advar. Candle light dinner is available here based on pre booking. Recommended foods are Honey Lotus stem, crispy corn, dim sum and Noodles Vegetarian options: Pure Vegetarian Thai and Chinese restaurant Parking: It has its own parking area "

RamaKalpana KaviKumar
"One of the best veg Chinese restaurants in the city !! Just loved the quantity and also the quality of food here..I would recommend this to anyone who wants to have tasty chinese food. This place is total VFM! Highly recommended:)"

C M Parvathy Menon
"An awesome place for family & romantic candle light dinners for vegetarians! We booked a candle light dinner last week. 1. The private dining room and the decoration was fascinating! 10/10 2. Menu was super delicious from the starters to desert and many varieties of Chinese and Thai food 10/10 3. Excellent service from waiters being very polite and friendly 10/10 4. Car parking is very spacious can easily cover over 20 cars. 10/10 Only improvement could be in the candle light package they should include a smoothy or desert instead of lust icecream flavour. Overall. it was a fantastic experience!! "

Vignesh Krishnan
"The restaurant is located in Adyar with loads of parking space. Up four floors in a rickety elevator you're transported to one of the best places serving all vegetarian Chinese and Thai food. Super impressed with the restaurant staff's values. We were going to over order and the waiter told us what would be adequate and he was right. This was easily the high point of the experience and it got better with the very tasty food. The crispy corn, dim sum, Sichuan fried rice and mixed vegetables in Sichuan sauce were lip smacking good. In fact they were so good I didn't remember to take pictures of all we ordered. The tables are spaced well apart and the staff unobtrusive."

Prasad
We do provide direct free home delivery service.
order online!
The Gallery
Take a Look Inside!
We provide an unforgettable dining experience
Order Now!
Contact Us
Book Your Meal Today!
Outlets
Book Your Meal Today!
FREE DELIVERY